Sponsorship and Exhibition
---
The BIHS Annual Scientific Meeting 2022 is has been submitted for clearance with MedTech Europe Code of Ethical Business Practice Vetting System (Event Code EMT28687) and is fully compliant at this time.

We are delighted to welcome the following industry partners:
Bronze Sponsorship
Afferent Medical Solutions Ltd, a Bioelectronic Medicines company, is developing novel methods of autonomic neuromodulation to treat a range of acute and chronic conditions. Its first product, AffeX, uses a unique non-invasive neuromodulation algorithm to treat uncontrolled hypertension, is being evaluated in SCRATCH-HTN, a Ph2 efficacy & safety trial.

We are a global, science-led, patient-focussed pharmaceutical company. We are tireless in seeking to realise the potential of what science can do.
AstraZeneca has provided a sponsorship grant towards this independent Programme. AstraZeneca has had no editorial input into or control over the agenda, content development or choice of speakers.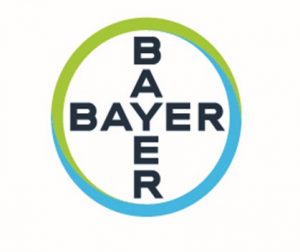 Bayer is a global enterprise with core competencies in the life science fields of health care and nutrition. Its products and services are designed to help people and the planet thrive by supporting efforts to master the major challenges presented by a growing and aging global population. Bayer is committed to drive sustainable development and generate a positive impact with its businesses. At the same time, the Group aims to increase its earning power and create value through innovation and growth. The Bayer brand stands for trust, reliability, and quality throughout the world. For more information, go to www.bayer.co.uk.
Bayer has provided sponsorship towards this independent event. Bayer will hold an exhibition stand but has provided no input or direction on the programme.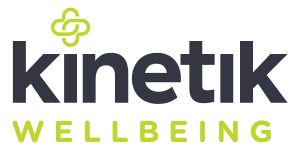 Kinetik Wellbeing is one of the largest suppliers of home-use medical devices in the UK. Passionate about empowering people to monitor and manage their health from home. The company has partnered with some of the biggest health providers, online retailers, and pharmacies such as the NHS, St John Ambulance, Boots, Well Pharmacy, Superdrug and Nuffield Health.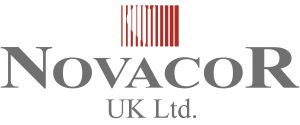 Novacor UK present a brand new range of ABPM devices for 2022.
Featuring the most accurate and conclusive assessment tools in the sector with Oscillometric, Hybrid and Ultimate Hybrid models to choose from, we can provide the right choice for even the most challenging patients.
See us at conference to learn more.
---
Sponsored Symposia – These symposia are sponsored. The views expressed during these sessions are those of the presenter(s) and not necessarily those of the BIHS. 
Lunch Time Symposia by Medtronic
Monday 12th September 12.30 – 13.15, Auditorium
Advancing Hypertension Treatment: Beyond Lifestyle Modifications and Medications
Professor Andrew Sharp, University Hospital of Wales, Cardiff, UK
Professor Faisal Sharif, Galway University Hospital, Galway, Ireland
Chair: Dr Abdul – Majeed Salmasi, London North West Healthcare NHS Trust
Making healthcare better is our priority, and we believe medical technology can play an even greater role in improving people's lives. With challenges facing families and healthcare systems — such as rising costs, aging populations, and the burden of chronic disease — we are using the power of technology to take healthcare Further, Together.
Innovation and collaboration are central to who we are. Since the late 1940s, we have been working with others to alleviate pain, restore health, and extend life. Today, we are a medical technology leader, employing more than 84,000 people worldwide, and offering therapies and solutions that enable greater efficiency, access, and value — for healthcare systems, providers, and the people they serve. Learn more at Medtronic.com
---
Lunch Time Symposia by OMRON
Tuesday 13th September 13.45 – 14.30, Auditorium
Nocturnal blood pressure: risks, detection and possible benefits
Professor Francesco Cappuccio, University of Warwick
Professor Thomas MacDonald, University of Dundee
Chair: Professor Terry McCormack, Whitby Group Practice

Raised blood pressure (BP) is the number one cause of preventable death worldwide1. Even with controlled daytime blood pressure, patients could still be at risk. Around 1 in 4 patients with normal daytime BP may have high BP at night, known as nocturnal hypertension2. In a recent study, nocturnal hypertension was found in 30% of the participants 3. Night-time BP readings are considered stronger predictors of cardiovascular (CV) events, and even death, than daytime values. Accurate tracking of both daytime and night-time BP provides patients and clinicians a better picture of CV health and helps reduce the risk of CV events4.
Mills KT, Stefanescu A, He J. The global epidemiology of hypertension. Nat Rev Nephrol. 2020 Apr;16(4):223-237.
Kario K, Hoshide S, Haimoto H, et al. Sleep blood pressure self-measured at home as a novel determinant of organ damage: Japan morning surge home blood pressure (J-HOP) study. J Clin Hypertens (Greenwich). 2015;17(5):340-348.
Tadic M, Cuspidi C, Grassi G, Mancia G. Isolated Nocturnal Hypertension: What Do We Know and What Can We Do? Integr Blood Press Control. 2020 Apr 21;13:63-69.
Cappuccio FP. The Role of Nocturnal Blood Pressure and Sleep Quality in Hypertension Management. Eur Cardiol. 2020 Aug 24;15:e60.
---
Coffee Symposium by ReCor
Tuesday 13th September, 16.10 – 16.40, Auditorium
A procedural approach to hypertension control
Dr Neil Chapman, Imperial College Healthcare Trust
Dr Chris Clark, University of Exeter
Chair: Dr Philip Lewis, Stockport NHS Foundation Trust

ReCor Medical, headquartered in Palo Alto, CA, a wholly owned subsidiary of Otsuka Medical Devices Co., Ltd., is a medical technology company focused on transforming the management of hypertension. ReCor has pioneered the use of ultrasound technology to treat hypertension with the ParadiseTM Ultrasound Renal Denervation (uRDN) System. ReCor has reported positive outcomes in three randomized, sham-controlled studies of the Paradise System in patients with mild-to-moderate and resistant hypertension. The Paradise System is an investigational device in the United States and bears the CE mark in the EU.
---
Exhibition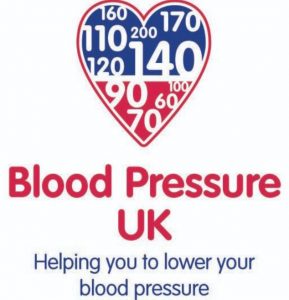 If you are interested in sponsoring the Annual Scientific Meeting, please don't hesitate to email us for the full sponsorship prospectus: BIHS@in-conference.org.uk