Nurses & Allied Health Professionals Working Party Members
---
Sam Olden

Working Party Chair
I am a Chartered Physiotherapist and Exercise Scientist that specialises in preventative healthcare and cardiac rehabilitation. I work in an independent clinic leading a team of nurses and exercise specialists who deliver specialist exercise and lifestyle interventions. I have a particular interest in the use of exercise and lifestyle change alongside medication in management and prevention of hypertension. My experience has involved work in both private healthcare and the NHS as well as both practical and research-based projects. I also take an active interest in developing and leading education programmes specialising in exercise and cardiovascular disease.
Joanne Loades

RN MSc, Nurse Consultant in Cardiovascular Disease
Joanne.loades@icloud.com
Joanne Loades is a cardiovascular specialist nurse and has worked in a variety of roles across primary and secondary care over the past 20 years. In 2010 she set up in business as an independent nurse consultant delivering clinical, educational and consultancy services to a number of NHS, charitable and commercial organisations across the UK. As a former Clinical Lead for Education for Health, Joanne passionately believes in educating healthcare professionals to improve patient care. Joanne held the position of Chair of the Cardiovascular Nurse Leaders' (CVNL) Forum of the Primary Care Cardiovascular Society from 2010 – 2012 and is the current Chair of the Nurses and Allied Health Professionals Working Party of The British and Irish Hypertension Society. She is also an Education Committee member of The European Society of Cardiology Council for Cardiovascular Nurses and Allied Health Professionals. Joanne sits on the Editorial Board of the General Practice Nurse (GPN) journal and has authored many publications in the nursing and cardiology press both in the UK and internationally. Joanne is currently providing clinical project management support to The Breckland Alliance, a National Association of Primary Care Rapid Test Site for the Primary Care Home programme and is a Specialist Advisor to the Care Quality Commission.
Alison Phinn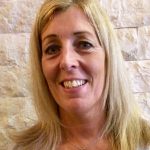 Cardiovascular Specialist Nurse
Aberdeen Royal Infirmary
Alison runs nurse led hypertension clinics in secondary care and co-ordinates the open access 24hr ambulatory blood pressure monitoring service. She regularly organises update training study days for nurses and pharmacists on hypertension and cardiovascular risk
Naomi Stetson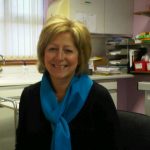 RN Dip N FBIHS
Independent Nurse Consultant in Hypertension and CVD
MSB Nursing Solutions
Naomi trained at University College Hospital in London, and completed further training at the Glasgow and Hertfordshire Universities. Currently she is the Lead Nurse at Peart Rose Clinic, Imperial College Healthcare NHS Trust. She has been a Clinical Nurse Specialist in Hypertension for 16 years, working both in Primary care and Secondary care settings. She was on the NICE CDG 127 group, and the Topic Expert Group for Hypertension. Naomi assisted with the set up of Project Malawi, an initiative to set up rural hypertension clinics around the Southern Region of Malawi with the support of the British and Irish Hypertension Society and is a fellow of the BIHS.
Judith Magowan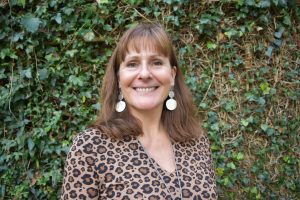 RGN, RMN, BSC Heath Studies, Nurse Educator
As a prescribing nurse in Primary Care in a semi-rural practice in Devon, I assess and manage patients with minor injuries, minor illness and long-term conditions. Setting up the nurse-led hypertension clinic in our practice in 2010 ignited my interest and enthusiasm in this area.
Since completing a post graduate certificate in education in 2009, I have worked as an associate lecturer developing and delivering modules, study days and updates on asthma, COPD and Spirometry, cardiovascular disease and hypertension. I have been delivering a BIHS approved study day on nurse-led hypertension across Devon through the Community Education Network Provider.
I am a guidelines committee member on the current (2019)NICE Hypertension update.
Ali Albasri
Liz Denver
Joanne Henry
Michaela Nuttall
Paul Robinson