Early Career Researchers – Special Interest Group and Members
---
The Early Career Research – Special Interest Group is led by a representative who sits on the BIHS Executive Committee for a 2-year term of office.
Dr Sinead McDonagh – Executive Committee Representative (2022 – 2024)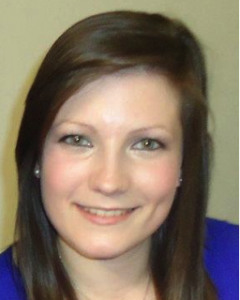 Research Fellow, Primary Care Research Group, College of Medicine and Health, University of Exeter
s.t.j.mcdonagh@exeter.ac.uk
Sinead is a Research Fellow at the University of Exeter Medical School with special interests in blood pressure measurement and management in Primary Care. Her current projects focus on detecting individuals at risk of postural hypotension, investigating the significance and implications of a difference in blood pressure between arms and determining the role of allied health professionals in hypertension management in Primary Care settings. Sinead is also involved in setting up the implementation of a home-based cardiac rehabilitation programme for the NHS.
Sinead has experience in conducting randomised controlled trials and systematic reviews. She has a background in physiology, nitric oxide biology and dietary interventions for reducing blood pressure and completed her PhD in this area in 2018, following a MSc in Sport and Exercise Medicine in 2012 and BSc in Sport Sciences in 2011.
She is supported by the ECR working group: 
Miss Bushra Farukh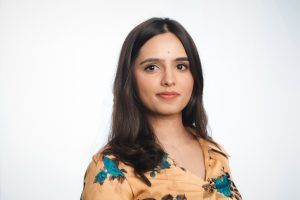 Research Scientist/ Study Coordinator/ PhD student, Department of Vascular Risk and Surgery, King's College London
bushra.farukh@kcl.ac.uk
Bushra is currently undertaking a PhD at King's College London focusing on the influence of affective disorders on the regulation of blood pressure and vascular stiffness. She is also the study manager for the AIM-HY trial (Ancestry and biological Informative Markers for stratification of Hypertension) at St Thomas' Hospital. Her current research projects comprise of pathophysiology of hypertension, autonomic dysfunction, and arterial stiffness.
Bushra graduated as a neuroscientist in 2013 and completed her MSc in clinical neuroscience from King's College London. She has expertise in performing vascular measurements, manual delineation of brain structures, conducting randomised controlled trials, and has collaborated with multidisciplinary teams such as TwinsUK and Polar Electronics.
Dr Ryan McNally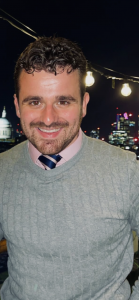 Research Associate/Pharmacist, Department of Vascular Risk and Surgery, King's College London
ryan.mcnally@kcl.ac.uk
Ryan completed his PhD in May 2022 at the King's British Heart Foundation Centre of Research Excellence and is currently working on a joint clinical project between King's College London and the University of Cambridge investigating salt in the pathogenesis of hypertension. During his PhD, Ryan was heavily involved in the Ancestry and biological Informative Markers for stratification of Hypertension (The AIM HY Study), a personalised antihypertensive therapy study funded by Medical Research Council and British Heart Foundation.
Ryan graduated with a Master of Pharmacy degree from Queen's University Belfast in 2016 and has been working between community practice and research for the last 5 years. He has experienced conducting randomized controlled trials, systematic reviews and meta-analyses.
Dr Hafiz Naderi

Clinical Research Training Fellow, William Harvey Research Institute, Queen Mary University of London
h.naderi@qmul.ac.uk
Hafiz is currently undertaking a PhD at the William Harvey Research Institute, Queen Mary University of London, supported by the British Heart Foundation. He is also an Honorary Cardiology Registrar in Imaging at Barts Heart Centre, St Bartholomew's Hospital.
Before beginning this Clinical Research Training Fellowship he was a Cardiac Imaging Fellow at Imperial College Healthcare NHS Trust focussing on echocardiography. He has also completed a Cardiac CT Fellowship at Guy's and St Thomas' NHS Foundation Trust. Currently he is gaining experience in Cardiac MRI at Barts Heart Centre. Through these roles, Hafiz has gained experience and knowledge of the various cardiovascular imaging modalities.
Hafiz is also passionate about medical education and has started a YouTube channel called "The Heart Doctor" to raise public awareness on heart disease.
Twitter: @hafiz_naderi
YouTube channel: https://www.youtube.com/c/TheHeartDoctor
Dr Hannah Taylor
Dr Oliver Todd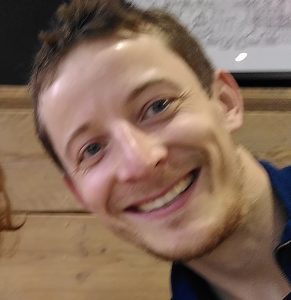 Oly is a clinical lecturer and registrar in geriatric and internal medicine at the University of Leeds. He has a research interest in personalising BP targets to optimise outcomes for older people. Oly is also a member of the BIHS BP measurement working party.
Dr Carlos Valencia-Hernandez