Nurses & Allied Health Professionals Working Party Members
---
Sam Olden

Working Party Chair
I am a Chartered Physiotherapist and Exercise Scientist that specialises in preventative healthcare and cardiac rehabilitation. I work in an independent clinic leading a team of nurses and exercise specialists who deliver specialist exercise and lifestyle interventions. I have a particular interest in the use of exercise and lifestyle change alongside medication in management and prevention of hypertension. My experience has involved work in both private healthcare and the NHS as well as both practical and research-based projects. I also take an active interest in developing and leading education programmes specialising in exercise and cardiovascular disease.
Ali Albasri
Elizabeth Denver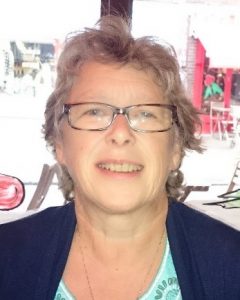 Research Nurse and Hypertension Specialist Nurse, Whittington Health NHS Trust
Elizabeth qualified as a State Registered Nurse in 1977, and gained experience in diabetes care as a Senior Staff Nurse on the Professorial Medical unit at St Bartholomew's Hospital. In 1990 she became a Clinical Research Nurse at University College London, based at The Whittington Hospital, London. She worked with medical and scientific colleagues on diabetes and cardiovascular research and developed a special interest in hypertension in diabetes, especially early diabetic nephropathy.
With medical colleagues in June 2000 Elizabeth set up, and still runs, a Nurse-Led Hypertension Clinic at the Whittington Hospital. The patients are primarily those with Type 1 and 2 diabetes; resistant hypertension; chronic kidney disease. In 2003 she was co-author on a paper that showed the difference the clinic made in improving blood pressure control and thus lowering the risk of patients developing cardiovascular, renal, and eye disease.
Elizabeth qualified as a Non-Medical Prescriber (NMP) in 2004, and regularly uses her prescribing qualification. She set up and leads the Trust's NMP Forum and runs an audit of NMPs for the Trust bi-annually, and she sits on the Whittington Health Medicines Safety Committee.
Elizabeth is currently the Hypertension Nurse on the NICE Guidelines Committee reviewing the 'Hypertension in Adults' Guideline.
Joanne Haws

RN MSc, Nurse Consultant in Cardiovascular Disease
Joanne Loades is a cardiovascular specialist nurse and has worked in a variety of roles across primary and secondary care over the past 20 years. In 2010 she set up in business as an independent nurse consultant delivering clinical, educational and consultancy services to a number of NHS, charitable and commercial organisations across the UK. As a former Clinical Lead for Education for Health, Joanne passionately believes in educating healthcare professionals to improve patient care. Joanne held the position of Chair of the Cardiovascular Nurse Leaders' (CVNL) Forum of the Primary Care Cardiovascular Society from 2010 – 2012 and is the current Chair of the Nurses and Allied Health Professionals Working Party of The British and Irish Hypertension Society. She is also an Education Committee member of The European Society of Cardiology Council for Cardiovascular Nurses and Allied Health Professionals. Joanne sits on the Editorial Board of the General Practice Nurse (GPN) journal and has authored many publications in the nursing and cardiology press both in the UK and internationally. Joanne is currently providing clinical project management support to The Breckland Alliance, a National Association of Primary Care Rapid Test Site for the Primary Care Home programme and is a Specialist Advisor to the Care Quality Commission.
Joanne Henry
Ryan McNally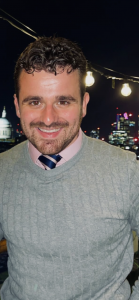 Research Associate/Pharmacist, Department of Vascular Risk and Surgery, King's College London
ryan.mcnally@kcl.ac.uk
Ryan completed his PhD in May 2022 at the King's British Heart Foundation Centre of Research Excellence and is currently working on a joint clinical project between King's College London and the University of Cambridge investigating salt in the pathogenesis of hypertension. During his PhD, Ryan was heavily involved in the Ancestry and biological Informative Markers for stratification of Hypertension (The AIM HY Study), a personalised antihypertensive therapy study funded by Medical Research Council and British Heart Foundation.
Ryan graduated with a Master of Pharmacy degree from Queen's University Belfast in 2016 and has been working between community practice and research for the last 5 years. He has experienced conducting randomized controlled trials, systematic reviews and meta-analyses.
Michaela Nuttall
Paul Robinson
Dr James Sheppard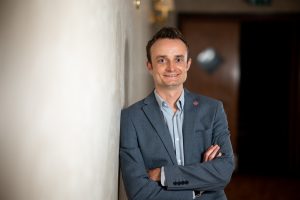 Senior Research Fellow, Nuffield Department of Primary Care Health Sciences, University of Oxford, james.sheppard@phc.ox.ac.uk
I am a Population Health Scientist with interests in blood pressure management and cardiovascular disease prevention in Primary Care. In particular, I am interested in how we can improve the targeting of anti-hypertensive treatments at patients with the most to gain, using risk prediction models which utilise clinical data collected routinely in Primary Care.
I lead the PRedicting Out-of-OFfice Blood Pressure in the clinic (PROOF-BP) study which looks to improve the targeting of 24hr ambulatory blood pressure monitoring in patients with suspected hypertension. I am also Co-chief Investigator on the OPTiMISE trial which aims to examine whether antihypertensive medication can be safely reduced in multi-morbid frail elderly patients with well controlled blood pressure.
My research is mainly quantitative, and includes risk prediction modelling, epidemiology, clinical trials, systematic reviews and health economics. I come from a basic science background and completed a PhD in Cardiorespiratory Physiology in 2010, but have since worked in academic Primary Care, previously at the University of Birmingham.
Naomi Stetson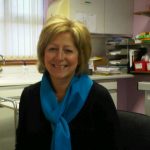 RN Dip N FBIHS
Independent Nurse Consultant in Hypertension and CVD
MSB Nursing Solutions
Naomi trained at University College Hospital in London, and completed further training at the Glasgow and Hertfordshire Universities. Currently she is the Lead Nurse at Peart Rose Clinic, Imperial College Healthcare NHS Trust. She has been a Clinical Nurse Specialist in Hypertension for 16 years, working both in Primary care and Secondary care settings. She was on the NICE CDG 127 group, and the Topic Expert Group for Hypertension. Naomi assisted with the set up of Project Malawi, an initiative to set up rural hypertension clinics around the Southern Region of Malawi with the support of the British and Irish Hypertension Society and is a fellow of the BIHS.